Glamorous Wedding with Luxury Cars| Hire Luxury Rental Cars.
Wedding is one of the most important days in anyone's life.  Everyone expects everything to be perfect.  From hair to the food everything needs to be perfect. Punjab is a larger than life kind of state. Weddings in Punjab are celebrated as festivals. It is one of the most important days for any groom and bride. They want everything glamorous. Bride wants everything to be of top notch from hair to dress.  Apart from wedding dress, tuxedo, jewellery, footwear there are a lot of things that are important. Parents want best for their child. Sending off their child is hard for them. They provide the best gifts for both groom and the bride. One of them is sending their child in a good car. People prefer best for their child.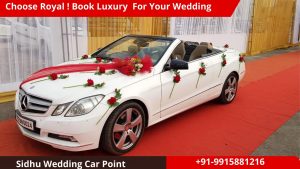 In Punjab people have a trend of hiring luxury cars for wedding.  Luxury cars are seen as a high status symbol in any wedding. A luxury car adds glamour to the wedding and makes it more memorable. There are numerous options to choose from Audi A4, Audi A6, Chrysler 300C, and Ford Lincoln Limousine. Vehicle in which the newlywed couple will be riding after the wedding do matter. So everybody wants what is best for them. Luxury cars can't be afforded by everyone. But everyone can rent it. They are numerous renting agencies that can rent luxury cars at affordable rates. But Wedding Car Point is one of best agencies which provide luxury wedding cars for rent. Check out our luxury collection. Call us at @+91-9915881216, We offer service in all around the Punjab, We have head office in Ludhiana. We provide luxury car rental service in Ludhiana, Jalandhar, Patiala and bathinda.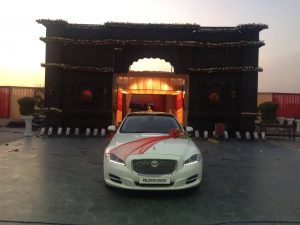 People love cars. Everybody dreams of getting a Luxury car which is stylish and which goes with one's personality. In this changing world people are judged according to their assets they hold. Houses, watches, shoes, clothes and most important is car. Higher the value of the car higher is your value. Luxury car adds to your status. People judge you by the car you have. Especially on the weddings people would see the car in which you are sending your daughter. To select a luxury car can be a challenge. People want the perfect car that will represent them. They want a car that is comfortable and which also looks glamorous.  Wedding is a special day for the groom and the bride and a luxury car is a great gift for them. Weddings are moving away from the traditional ways in Punjab. Everything is about the luxury from lighting to food .Luxury cars enlightens your wedding day. There are special features of every luxury car. Every luxury car is different from another.  Like BMW 3 Series is available with automatic transmission while Audi A4 is mated to a 7 speed S tronic automatic transmission. So every Luxury car has its own special characteristic. They are numerous top luxury cars that one can select in Punjab. On wedding day couple can rent a luxury car and either have VIP pick and drop facility or self drive it. They can easily make their wedding memorable. Couple could have feeling of king or queen in their luxurious car. These days the latest trend is hiring luxury cars in wedding. So now we know the importance of luxury cars in a wedding.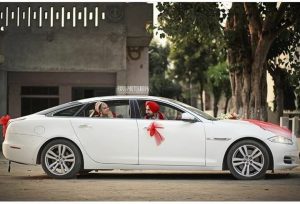 It not only adds status of the families but also becomes memorable for the couple. It is really important to know which top luxury cars one can select on their wedding day and why. In Punjab you got numerous options for luxury cars such as Mercedes S class series has special feature of silver plated champagne flutes. Similarly in BMW 7 SERIES you will get 'Gentlemen Function' i.e. it electronically adjust the passenger seat prior to his companion's arrival. Rolls Royce is one of the most selected luxury car that one gets for its wedding. It has a starlight roof. Couple can enjoy a fancy romantic evening in their luxurious car. Mercedes s class and Rolls Royce also offers refrigerator feature .In BMW 7 SERIES  and Mercedes s series has  a unique feature of soft-close door . One has numerous unique options to select from. Wedding is the most memorable day in one's life. Everyone tries to make sure that each and every thing is perfect and unique. Gifts, jewellery, food are supposed to be of top-notch. The ride in which groom and bride are supposed to go and start their journey holds a special place. So one can easily make their new journey memorable with having taste of luxury cars.