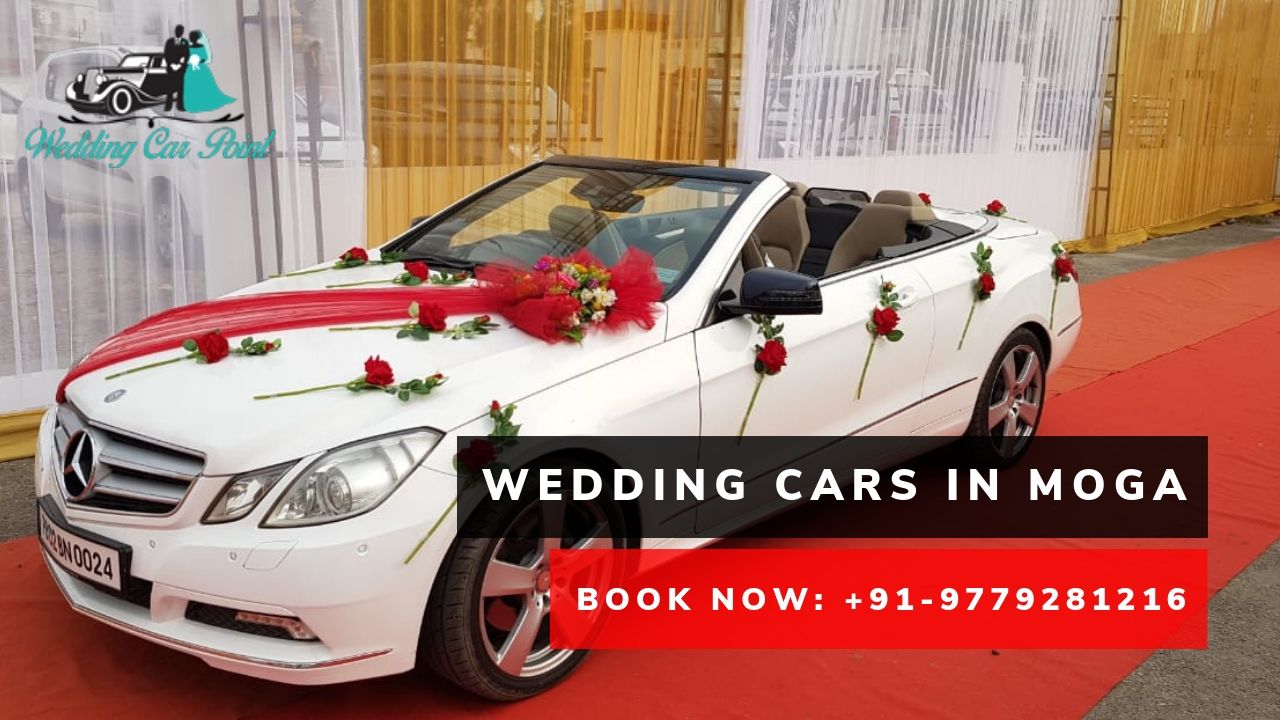 Luxury Wedding Car Rental in Moga
Wedding is the most important day in a person's life. A special space is created in the hearts of two people who are getting marries for each other. When you are going to have such a special day of your life, why not make it more special?
When people want to have an amazing wedding, they go for luxury. They want to have the best marriage hall, the best place to stay and the best cars for the wedding as well. "Wedding Car Point" provides the best possible services including the luxury wedding car renting. You can get numerous luxury cars including Audi, BMW, Mercedes, Rolls Royce, Jaguar, and many more and in a very good condition only at this place that will help you to make your wedding day the most memorable day of your life.
Renting wedding cars in Moga helps in numerous things during a wedding. You can take the help of the cars to pick up your relatives, you can decorate the car and use it during the wedding, you can show off the cars in order to get appreciation, or you can help your relatives to explore Moga in a luxurious way with the help of those luxury cars we provide you with.
In case, if the wedding hall is far away from your residence, the cars may help you to travel to that place and help your family members to reach the place in time.
Why hire us? 
Wedding is an important day of life and we would tell you why you should hire us on this day to make it more memorable-
We provide luxury cars for weddings for more than 7 years and you will get the best possible service.
Wedding Car Point also provides luxury cars for filming or shooting of Punjabi songs, weddings, etc
The drivers or assistants of Wedding Car Point are highly trained and professional that may help you in any way to enjoy the full service of wedding cars. The drivers may help you to travel Moga and explore it in a completely different way.
When the bride or the couple enters the wedding hall, the luxury car makes their entry more luxurious.
With wedding facilities, we also provide numerous other services such as VIP pick up, pre-wedding shoot, etc. 
Services provided by us 
Our main aim is to provide our customers with ease and satisfy them completely. Numerous luxury cars of different kinds are provided by us and all of them are of top brands such as Audi, Mercedes-S class, BMW (3 /5 /7 series), Jaguar, Range Rover Sport, Rolls Royce and many more.
We also provide other facilities that may help you to drop or pick up your relatives in a convenient manner. You can book with us at any time and get the best luxury car for your wedding.
Contact us 
You can email us anytime on the given mail address-  h.sidhu@ymail.com.
We are available for you and will take your calls whenever you need our help.
You can contact us at +91-9915881216, +91-9779281216.
Moreover, you can also contact us on other platforms including Facebook, Instagram, Twitter, Youtube, etc.