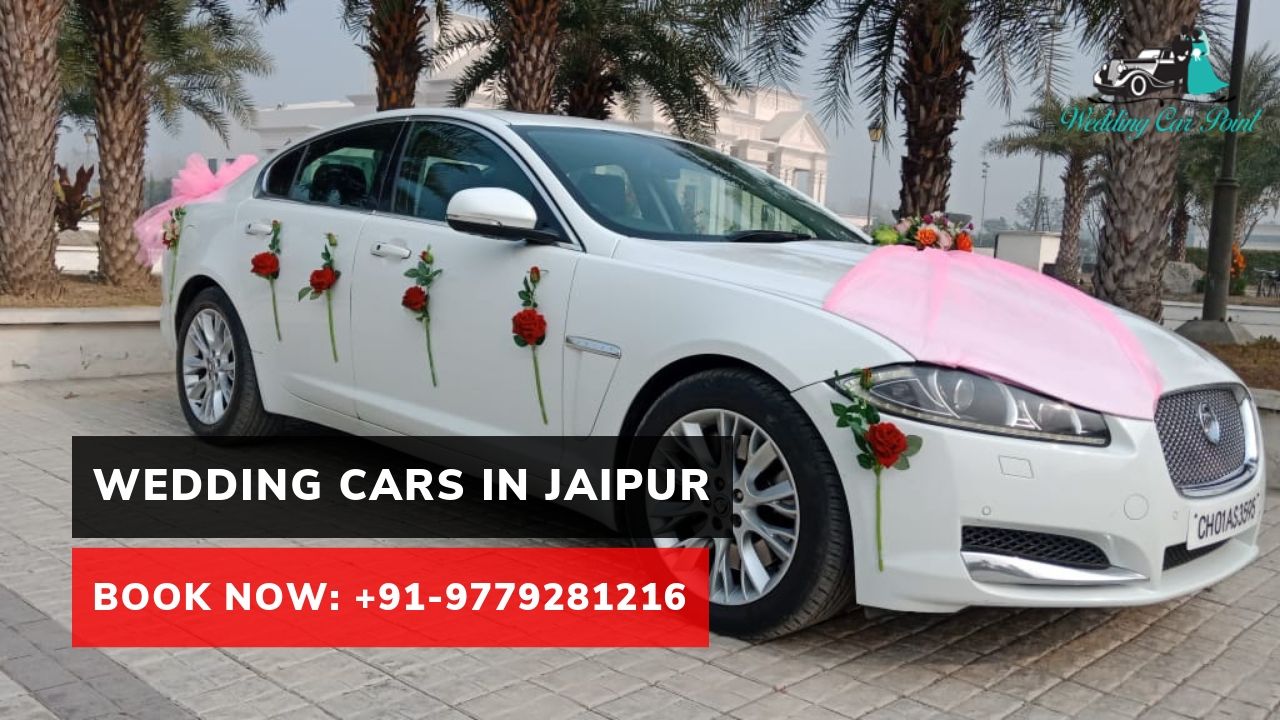 Luxury Wedding Car Rental in Jaipur, Rajasthan
One of the most memorable day in one's life is the wedding day. It is one of the most beautiful days that everyone wants to make it more pretty and special. To make this very special day more remarkable, there are many companies that help in making the day perfect.
"Wedding Car Point" provides with such type of platform which contributes to making your day more impeccable. "Wedding Car Point" is one the foremost choice where you can hire luxury cars in Jaipur with numerous of different options like Audi, Mercedes, Rolls Royce, and many more, which furnishes your special occasion to be more memorable.
"Wedding Car Point" provides you with the luxury cars as well as vintage cars in their very best condition at cheapest and most affordable prices in Jaipur. You can get the famous luxury cars of your own choice that would cherish the beautiful moments irrespective of the wedding destination. Luxury wedding cars add an extra touch to the entry of the groom to the Wedding point.
Renting luxury cars for the wedding also plays a very important role when the wedding destination is quite far away from the residential area.
This can also help in transportation to the wedding point and also help in picking up the guests from the airport or the railway station and the transportation with a luxury car will surely help in making the ride more luxurious and momentous.
Why hire us?
Wedding car point provides the numerous varieties of luxurious wedding cars in a very good condition which contributes to enhancing your wedding day.
Wedding Car Point can be preferred because of the following reasons:
Wedding car point provides a variety of luxury as well as vintage cars for all the ceremonies including a wedding photo shoot, doli and many more.
Wedding car adds an extra fascinating and classy entry of the groom.
Wedding car can help in picking up the relatives from the airport or railway station and drop them to the wedding destination even if it is at a quite far distance.
We provide self-drive service as well as a well trained and well-behaved driver that will help in reaching the destination as early as possible.
Services provided by us
Customer satisfaction is our main motto. We provide you with luxury as well as vintage cars for wedding purpose in their best condition and at a very cheap and affordable price. We provide cars for all the ceremonies like a photo shoot, VIP pick and drop facility, pre-wedding shoot, and self-drive service as per one's budget. We provide a huge variety of luxury cars like Audi, BMW, Chrysler Limousine, Jaguar, Mercedes, Rolls Royce, Hummer H2 and many more.
Contact us 
You can email us anytime on the given mail address-  h.sidhu@ymail.com.
We are available for you and will take your calls whenever you need our help.
You can contact us at +91-9915881216, +91-9779281216.
Moreover, you can also contact us on other platforms including Facebook, Instagram, Twitter, Youtube, etc.