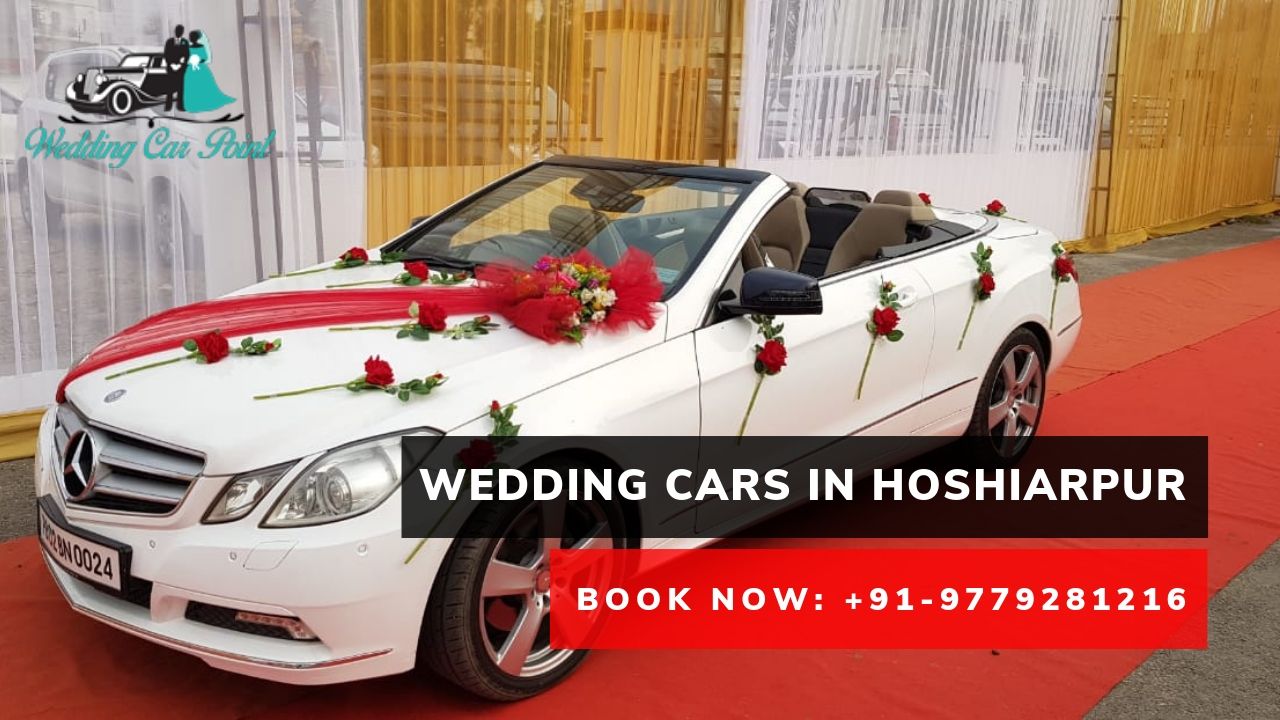 Luxury Wedding Car Rental Hoshiarpur
The most important day in a person's life is his or her wedding. It is said that you should marry when you are ready for it, and the moment you become ready, you must be looking for every possible luxury that will make you wedding the best and memorable day of your life. We are here to provide you with the same. Wedding Car Point offers some of the most luxurious and best cars of all time, that will add more to your wedding.
The moment when someone thinks of marrying, he or she starts looking for the best arrangements and the luxury wedding cars are one of those arrangements one should be ready for. Wedding Car Point offers some of the luxurious cars of all time including some of the top expensive brands such as Audi, BMW, Mercedes, Rolls Royce, Jaguar, and many more and in a very good condition which helps in making the wedding day more special and comfortable.
You will get the best possible service in the area of Hoshiarpur with us and we help in every possible way during your wedding. When your relatives arrive, you can help them to explore Hoshiarpur in a more convenient and comfortable way with the help of those luxury cars we provide.
In case, if the wedding destination is far away from your home, you can travel there in those cars that will force the other people to notice you and you will get amazing compliments.
Why hire us? 
Wedding Car Point is one of the most trusted and best wedding car rental companies and here are some of the reasons to hire us-
We have experience of more than 7 years in this industry. We provide some of the amazing luxury cars of all time.
We have the most experiences, specialized and professional drivers and co-workers that will help you to handle the cars in an easier way. They can help you to travel wherever you want more easily and they can help you to reach the destination place within the estimated time.
With Wedding Car Point, you can enter your wedding destination in a more attractive and fascinating way and the people will love to see that.
We also provide luxury cars on rent for pre-wedding shoots, pick up of family members and other events.
You can contact us anytime and we are always there to help you in case of any query.
Services provided by us 
We provide numerous services that will make your wedding a memorable one and you do not have to think twice before you book with us. We have a variety of luxury cars that are well maintained and you can get the cars according to your budget also.
Some of them are Audi, Mercedes-S class, BMW (3 /5 /7 series), Jaguar, Range Rover Sport, Rolls Royce and many more.
Contact us 
You can email us anytime on the given mail address-  h.sidhu@ymail.com.
We are available for you and will take your calls whenever you need our help.
You can contact us at +91-9915881216, +91-9779281216.
Moreover, you can also contact us on other platforms including Facebook, Instagram, Twitter, Youtube, etc.