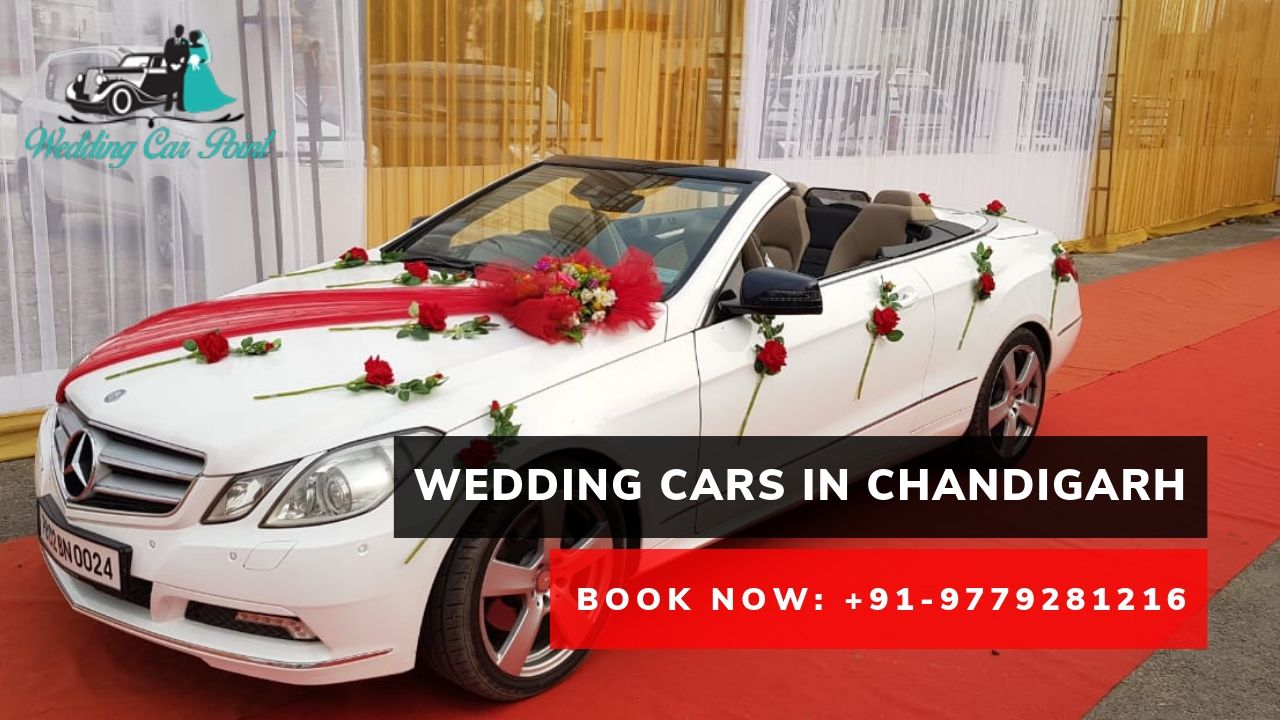 Luxury Cars On Rent in Chandigarh
Wedding is an important part of life for anyone. If you are planning for your wedding, you would definitely want to look after every small thing that will make a huge difference to your wedding. From gift items to decorations to luxury wedding cars, everything is equally important. You want to plan this important day of life perfectly and for that, we are here in front of you to provide you with one of the best luxury car rentals in Chandigarh.
It does not matter where the wedding takes place. Whether the wedding is in a garden, on a country club golf course, on lavish estate grounds, or on beachfront property, you can get a vehicle of your own choice that will perfectly fit in the wedding location. With a luxury wedding car, you can give an extra touch to your wedding. The luxury car rental service can also contribute to your wedding photoshoots. Perfect pictures will definitely make your wedding a memorable one.
Hiring luxury cars for wedding from us may also help you in other things such as picking up your friends and relatives from railway station or airports. Transportation with a luxury car during your wedding would definitely make your wedding a grand one.
Why hire us?
Wedding Car Point provides you with several different options that will help you to improve your wedding. You can hire us for the following reasons-
We offer you luxury cars for Doli and other ceremonies
You can also use the luxury cars for the airport transfers of your esteemed guests
Your guests can enjoy the in-city tours in our luxury cars
You can also get experienced and well-behavioral drivers that will help you to take a tour of your city and will help you in other functions
You will be getting an onsite dedicated team of wedding car point that will provide you with transportation services and will solve your issues
Different types of luxury cars and other services we provide
Our main aim is to provide you with luxury cars for your wedding and other functions at an affordable price in the area of Chandigarh, Mohali and Panchkula. You will get different varieties of luxury cars and other services from us.
Everything is available as per your budget. You just have to select a service and go for it. The different types of cars we provide are Audi, BMW, Chrysler Limousine, HUMMER H2, JAGUAR, MERCEDES S Class, RANGE ROVER SPORT, ROLLS ROYCE, etc.
Contact us
 You can email us anytime on the given mail address-  h.sidhu@ymail.com.
We are available for you and will take your calls whenever you need our help.
You can contact us at +91-9915881216, +91-9779281216.
Moreover, you can also contact us on other platforms including Facebook, Twitter, Youtube, Instagram etc.