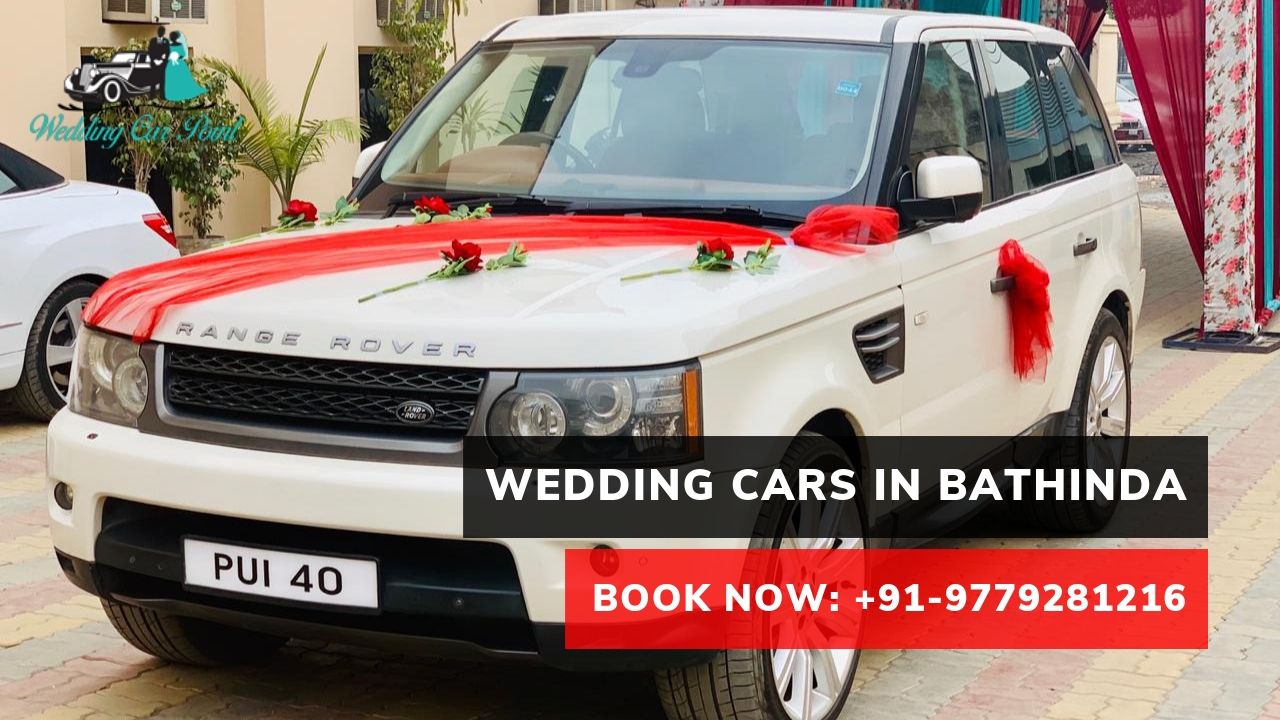 Luxury Wedding Car Rental Bathinda
A wedding is a grand occasion where two people are going to start a new life and promise each other to spend their life together until death. It is the most precious and important day in the life of a person. Everyone wants to make this day the most memorable one in his or her life. You can numerous things in order to make your wedding a perfect one. You can hire luxury wedding cars for your wedding and if you are looking for one in Bathinda, we are here for you to provide you with the same.
You must start looking forward to your marriage and once if you decide to go for it, try to make it as good as possible. You must be prepared for everything, every single arrangement, plans and other things. The moment when you think of hiring a luxury wedding car, we are there for you. Wedding Car Point provides some of the best services along with the most luxurious and branded cars in the Bathinda area and you can book with us anytime in order to hire a car.
Some of the top brands of our luxurious cars are Audi, BMW, Mercedes, Rolls Royce, Jaguar, and many more and in a very good condition which helps in making the wedding day more special and comfortable.
You will get the best possible service in the area of Bathinda with us and you can take the help of our services at any time. In case, if your relatives arrive, you can pick them up in the car provided by us, you can help them to visit Bathinda, and do a lot of things.
Why hire us? 
We are one of the most trusted companies and we provide numerous services. Here are some of the reasons why you should hire us-
We are an experienced company having an experience of more than 7 years in this field
We provide luxury cars for weddings at an affordable rate so that you can book with us without thinking about your budget.
You can use our services in numerous ways. If your relatives arrive, you may help them to explore Bathinda in a convenient and comfortable way in the luxury cars.
In case, if the marriage hall of destination is far away from your home, you may reach there in time with the help of those cars.
We have some of the best, experienced and well-trained drivers and other co-workers who will provide you with some of the best possible services. You may reach anywhere within the estimated time, they may help you to explore Bathinda in an easier way, and a lot more.
Services provided by us  
We provide numerous services that will help you to make your wedding a memorable one.
We have a variety of luxury cars that are well maintained and top branded. Some of them are  Audi, Mercedes-S class, BMW (3 /5 /7 series), Jaguar, Range Rover Sport, Rolls Royce and many more.
Contact us 
You can email us anytime on the given mail address-  h.sidhu@ymail.com.
We are available for you and will take your calls whenever you need our help.
You can contact us at +91-9915881216, +91-9779281216.
Moreover, you can also contact us on other platforms including Facebook, Instagram, Twitter, Youtube, etc.